Guten Tag Everyone! WordCamp Europe 2019 is over & it has been a marvelous experience for IdeaBox team members. Our Founder, Puneet Sahalot & Project Manager, Nidhi Jain attended WordCamp 2019 on June 20-22 in Berlin.
Cheers to all lovely people who made WCEU possible. WordCamp 2019 is truly an extravaganza event with 3260 tickets sold & 2734 attendees. 🙂
The event started with Contributors' day on June 20th. There is no doubt that one of the best parts of each WordCamp is Contributors' Day. In a big event like WordCamp Europe, this is even better!
Also, our team had a fantastic experience of attending a handful of sessions.
Of course, the most important thing about such events is the possibility of meeting with old friends & members of the WordPress community. In this sense, our team had the opportunity to meet and talk with many amazing people from the community. Here are some photos of amazing people from the community.
It was also a pleasure having a special meeting with BeaverBuilder team members- Robby McCullough & Justin Busa.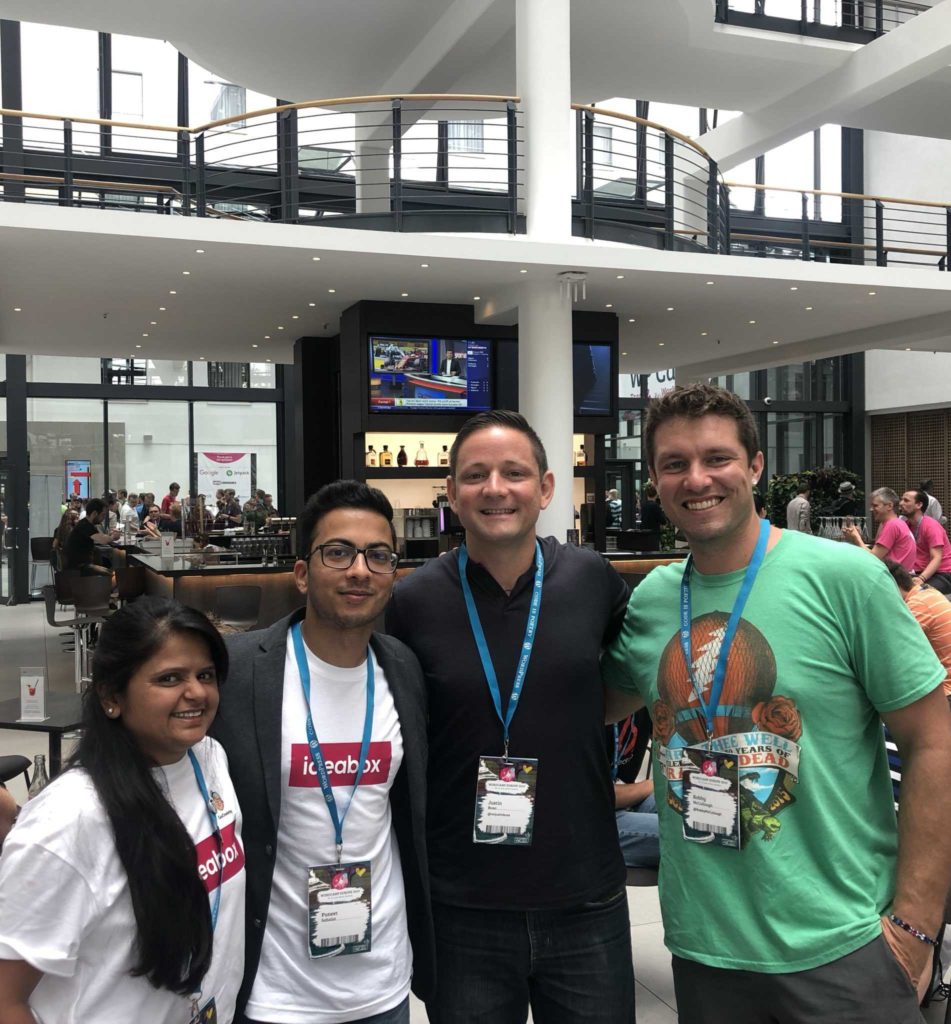 One of the highlights of the event was a meeting with the co-founder of WordPress- Matt Mullenweg.
No one can't just describe WordCamp without addressing the delicious food & awesome swags.
The WordCamp ended with a kick-ass after-party. The theme for this year's after-party was the 80s. Check out some glimpses of the amazing night.
In all in all on a happy note, with thousand of smiling faces, WordCamp Europe has closed its curtains. We are excited to meet you all at WordCamp Europe in Porto next year!